3.2 Why do we need a new Local Plan?
Figure 3 Population of Greater Cambridge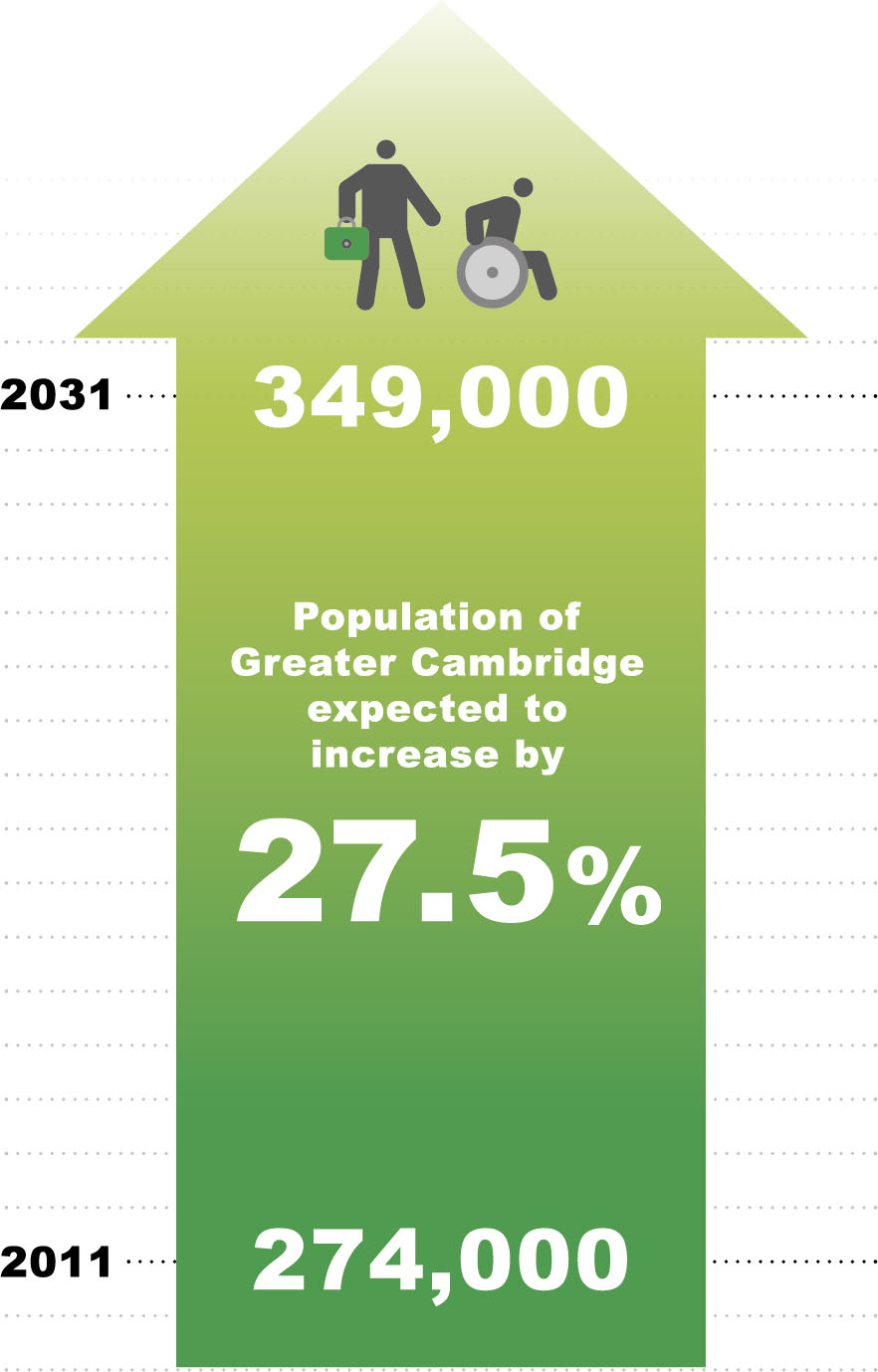 The Local Plan will guide how Greater Cambridge will change over the next two decades and beyond.
In the past the Councils have produced separate Local Plans, but with a shared development strategy, including a number of development sites straddling the administrative boundary. This time we intend to prepare a single Local Plan for both council areas. We committed to do this when we signed up to the City Deal[5] in 2014, which will bring in up to £500m over a 15-year period from central government towards transport and infrastructure projects managed by the Greater Cambridge Partnership.
Both Councils adopted their current Local Plans in 2018. Both Plans include a commitment to an early review, in particular to update the assessment of housing needs, to review the progress of delivering planned developments including new settlements, and to consider the needs of caravan dwellers and government changes to the approach to planning for Gypsies and Travellers.
In February 2019 the Government published a revised National Planning Policy Framework (NPPF) which places new requirements on local plan making. Our Local Plan review needs to ensure the next Local Plan will comply with the revised NPPF.
On adoption the Greater Cambridge Local Plan will replace the South Cambridgeshire Local Plan 2018 and the Cambridge Local Plan 2018. The adopted 2018 Local Plans remain in force until they are replaced.
---
If you are having trouble using the system, please try our
help guide
.
back to top
back to top